Here to help
Hosting a birthday party, event, or family gathering? Focus on what matters, by letting us do the hard work for you. We've been supplying hotels, pubs and restaurants with the finest quality desserts for over 30 years, so why settle for anything less?
Fair pricing
Not only can we provide you with restaurant-quality desserts, but we also do so without breaking the bank. We pride ourselves in providing excellent value for money, which is why we include transparent pricing for all our desserts. We also charge you the same great price that we do for our business customers.
Complete Flexibility
We understand that individual requirements can vary greatly. We are happy to discuss and accommodate changes you require for our desserts. Just mention these when ordering, and we will do our best to assist.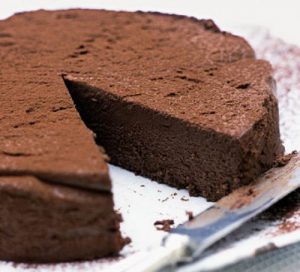 ---
Interested in making an order?
Just follow these simple steps.
Choose your item(s) from our extensive menu. We have detailed pictures available for the majority of our desserts, in addition to clear pricing information.
Give our kitchen a call on 01884 33615, and let us know what you wish to order. Feel free to discuss any requirements you have, or ask questions about any of our desserts.
We will arrange a convenient day for you to collect your freshly made dessert from our kitchen. We're open from early to late.
Bring cash with you when you collect your dessert from us. We will confirm the total price with you when you place the order.
Enjoy your high quality dessert(s) with your friends, family, or guests!