Placing an order
If you wish to place an order, please call us one day in advance before 12PM on 01884 33615, where a member of our team will happily take your order. If you are a new customer, or want to learn more about the items on our menu, please ask any questions at this time.
Personal Orders
We are also happy to accept personal or one off orders. Please ring us directly, and we will be happy to discuss your requirements with you.
Delivery Days and Area

We deliver our products in specialized, chilled transportation on a Tuesday, Thursday, Friday and Saturday. The map shows our current delivery area in the South West, represented by the grey overlay.
If you have any questions, or to confirm the day we deliver in your area, please phone us on 01884 33615.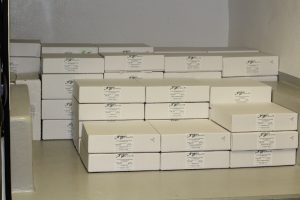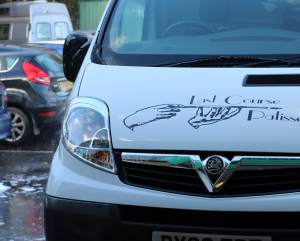 Recommended Suppliers
We proudly support local businesses offering high standards of service and quality.
Christopher Piper Wines
Established in 1979, Christopher Piper Wines supply a range of top quality wine to independent hotels, restaurants and pubs throughout the South of England. They also have an ever-increasing number of private customers, both mail-order and through their retail shop in Ottery St. Mary.